This is our silver limo which is very popular for weddings. The very latest interior with touch screen controls. karaoke plus all of the usual extras you would expect to find in a top class limousine.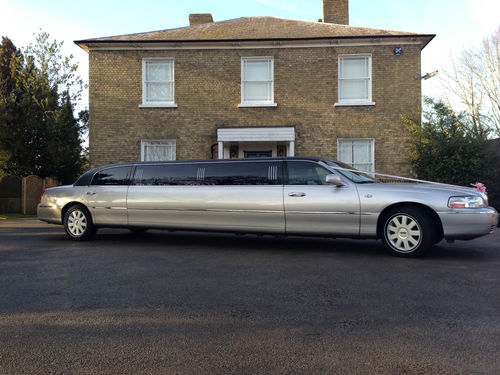 Arrive in comfort and style and have a great time in our karaoke limousine bus. Perfect for proms, weddings, nights out, birthday parties, hen nights.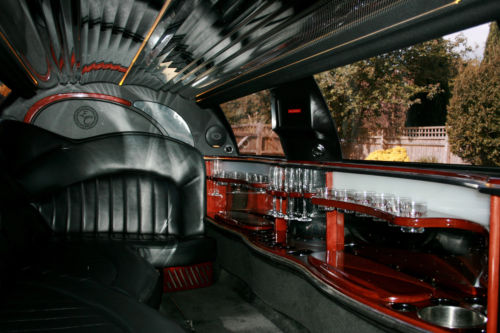 My Party Limo offer a truly top class wedding limousine service at truly amazing prices. Whenever your occasion we would love the chance to help you make it extra special. Our limousine has on board karaoke, DVD, TV,CD player, laser projector, neons, LEDs, and of course a bar for your complimentary soft drinks. Phone 01642 206607, or 07901017771 and book your limousine today.
Party bus hire Middlesbrough, party bus hire north east, party bus hire Durham, party bus hire Sunderland, party bus hire Newcastle, party bus hire Cleveland. Perfect for proms, children's birthday parties, hen nights, a night on the town, race meetings, concerts, airport transfers. Do you really need an excuse to treat yourself to a good time ? 10,000 watt sound system with karaoke. Karaoke and music tracks from the 60s, 70s, 80s, 90s, 2000 to 2014. Hire our party bus from as little as £7.81 per person. Click onto our PARTY BUS page for further details and to watch a video of our bus. The best party on wheels in the north east, 07901017771

We are members of the NLCA
Please note. All 8 seat limousine hire other than weddings will be handled and carried out by Hollywood Dreams Limousines. 49 Bedord Rd Nunthorpe Middlesbrough TS& 0BY until further notice.
Childrens party ideas limo hire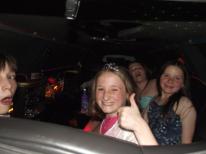 limo hire from £80 inc drinks or £10 per seat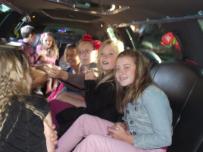 1hr hire £125 inc drinks or £15.66 per seat.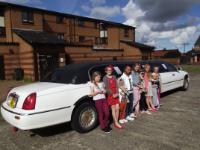 all 8 seat limo rides are priced per seat .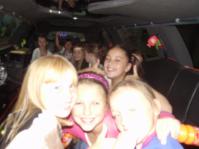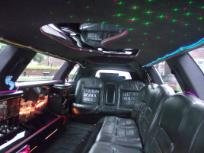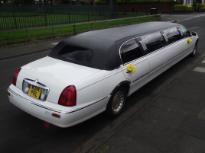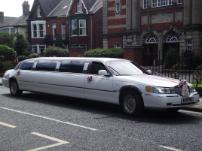 Wedding limousine hire in Midddlesbrough, Cleveland, and the north east. We can match your colour theme with our ribbons and silk flowers. We provide complimentary soft drinks.
Free DVD. This is entirely free and has no monetary value at all. As such we are unable to offer any warranty on the quality or content of any footage provided by us to you on the DVD. It is impossible for us to drive the limousine and monitor the DVR camera at the same time so although we always do our very best to provide you with the DVD footage we can only give you what has been recorded within the camera angle which has been pre set. We also can not be held responsible for camera failure and are unable to offer any compensation monetary or otherwise should the DVD not reach your expectations for whatever reason. That said, we have had very good feedback from our customers regarding the DVDs and you can see examples of the footage if you search for Bliss Limo Hire and My Party Limo on You Tube.
The Free DVD is not part of the limousine hire contract.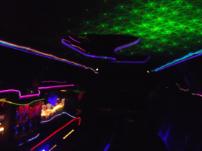 Contact us on 01642 206607 07901017771 or email mypartylimo@talktalk.net wedding cars in Middlesbrough, limo hire Middlesbrough, hen party ideas middlesbrough, stag party ideas Middlesbrough, limousine hire Middlesbrough, kids party ideas Middlesbrough, limo hire Redcar, limo hire Marske, limo hire Stockton, limo hire Cleveland, limo hire north east.
The very best in wedding car hire Middlesbrough