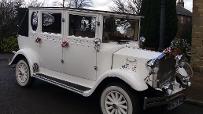 Beautifully decorated wedding cars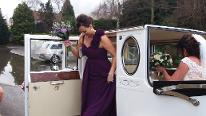 Wedding cars in Middlesbrough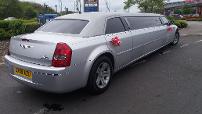 Decorated in your choice of colours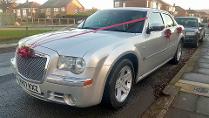 Click on the video to watch our bride of the day on her way to Middlesbrough Register Office.
Give us a call to book your wedding limousine . We still have some availability for 2018 and 2019 is booking up quickly so call today to avoid disappointment.
01642 206607 and 07901017771
With over 32 years experience in the wedding car industry we feel we know what it takes to offer the best possible service at the best possible prices. We can decorate the limousine with silk flowers and ribbons in your own choice of colours. We stock all the popular colours but just let us know which colours you require and if we haven't already got it, we will get it for you at no extra charge. If you visit our other web sites www.blisslimohire.co.uk or www.1st4weddingcarhire.co.uk you will see further examples of what we have to offer.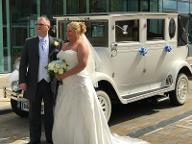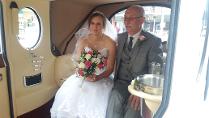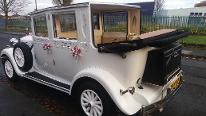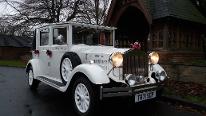 Vintage wedding car hire Middlesbrough, vintage wedding car hire Stockton, vintage wedding car hire Darlington, vintage wedding car hire Hartlepool, vintage wedding car hire Redcar, vintage wedding car hire Durham, vintage wedding car hire Whitby. Wedding limo hire Middlesbrough, wedding limo hire Stockton, wedding limo hire Hartlepool, wedding limo hire Redcar, wedding limo hire Whitby, wedding cars Middlesbrough, wedding cars Stockton, wedding cars Darlington, wedding cars Hartlepool, wedding cars Durham, wedding cars north east, wedding cars Redcar. My Party Limo is a trading name for Bliss Limousine Hire Middlesbrough. We offer a full limousine, wedding car, and party bus hire service covering Middlesbrough, Redcar, Whitby, Guisborough, Stockton, Darlington, Hartlepool, Durham, Sunderland, Newcastle, and all areas of the north east. We offer the best service at the best price so give us a call today.
www.partyinabus.co.uk
www.blisslimohire.co.uk
www.1st4weddincarhire.co.uk
www.blisspartybushire.co.uk
find us on face bookhttps://www.facebook.com/pages/Party-Bus-Hire/131176133567040